You can sync your bookings with your Google calendar to keep track of your schedule in one place and to prevent clients from booking sessions when you're busy.
What syncs between Session and Google Calendar
Only "Booked" sessions will sync with your Google Calendar
Mini sessions won't sync to Google Calendar until at least one client has booked.
Google Calendar marks events as either "Busy" or "Free." Only Google Calendar events marked as "Busy" will sync into Session.
Connecting Google Calendar
From your "Account" page, under "integrations" click "edit" under the Google Calendar.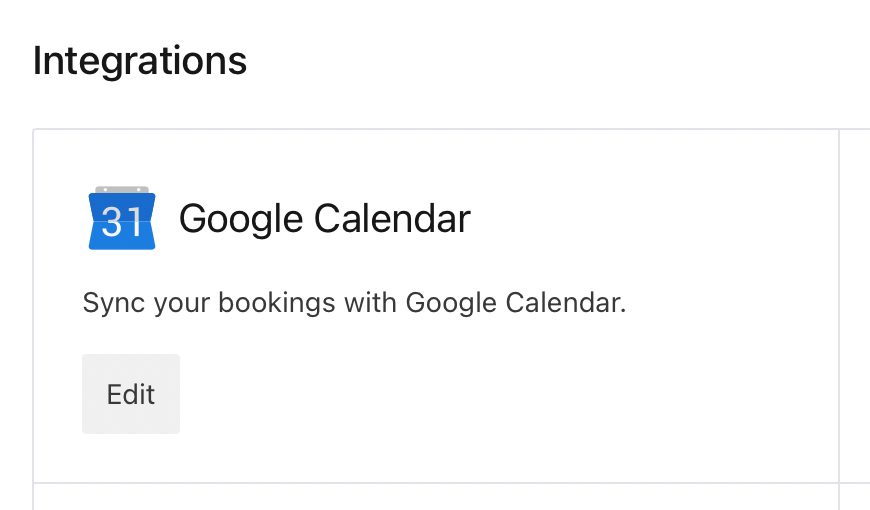 Next, you need to sign in with Google.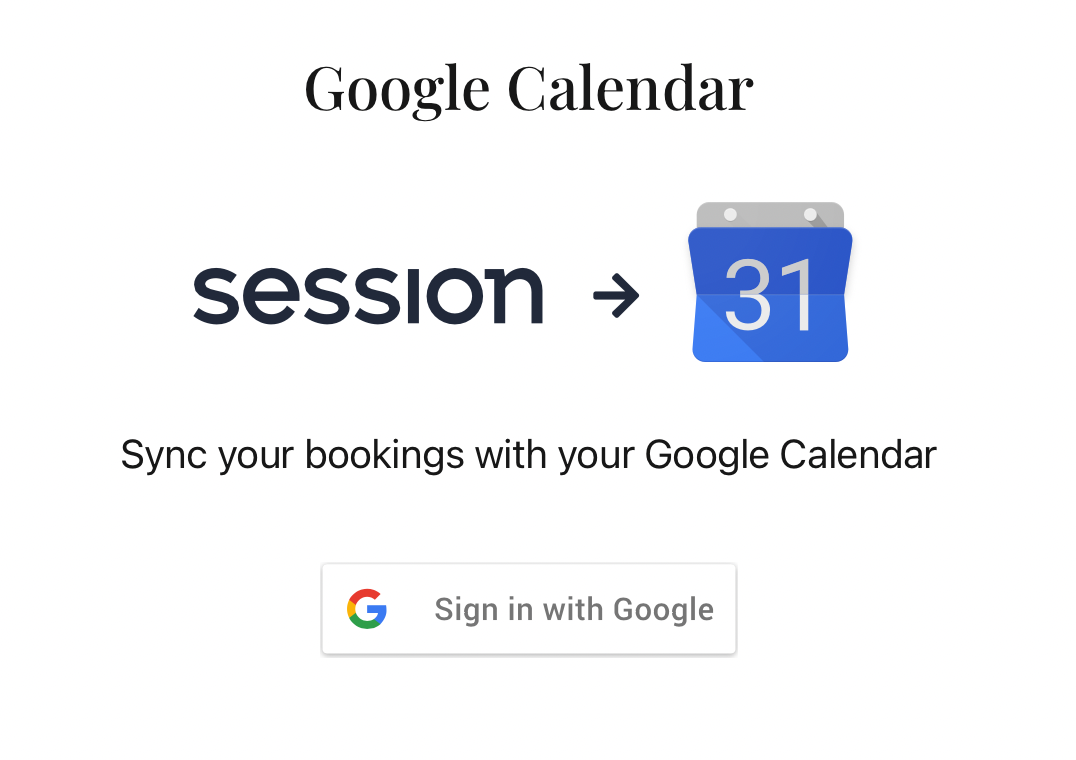 Once you have successfully signed in with Google, your account will be connected to Session.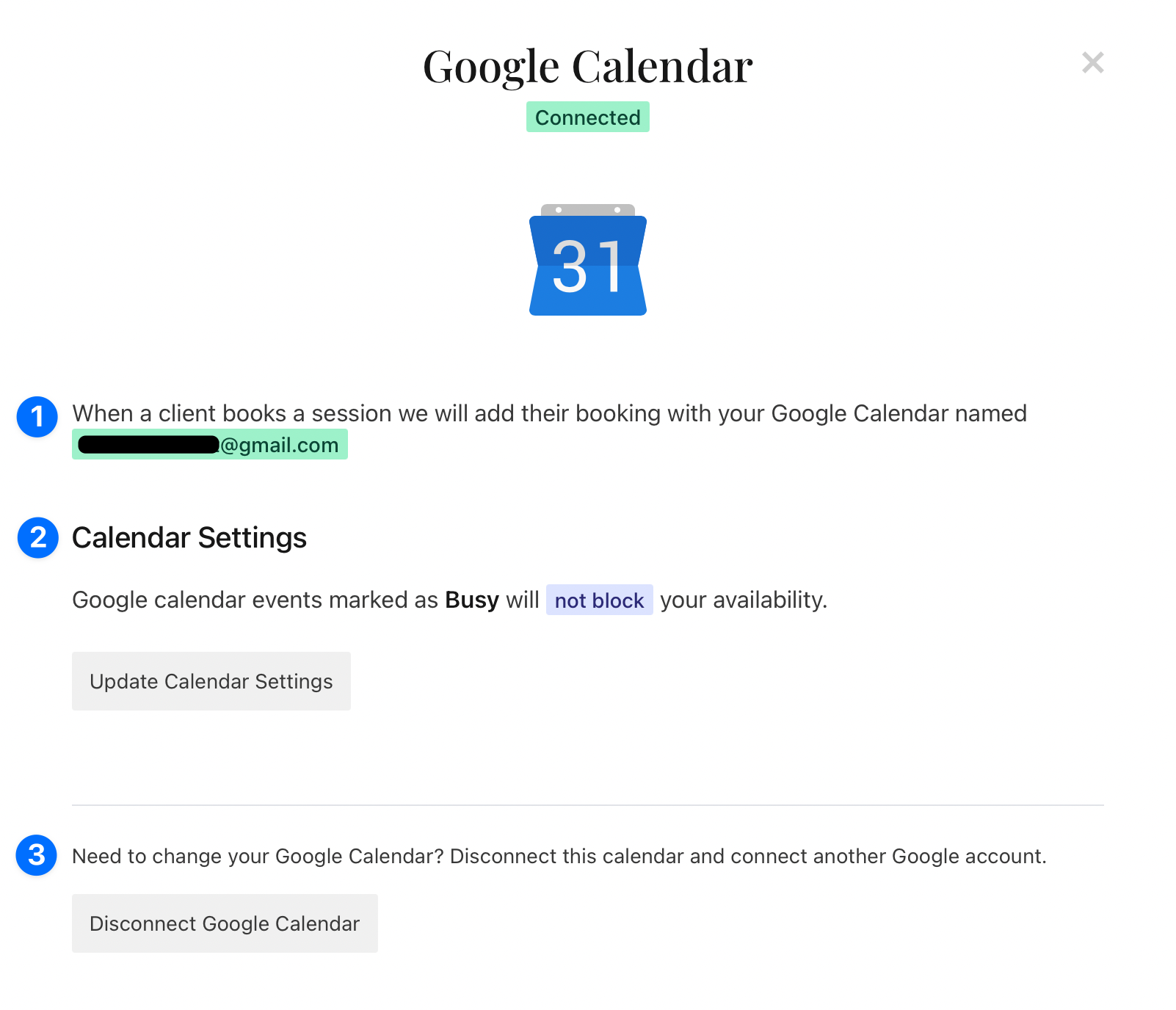 1. The Google Calendar name (email address) connected to Session
2. Calendar Settings: Please note, by default events marked "Busy" in your Google Calendar will not block your availability in Session. To change that, click "Update Calendar Settings".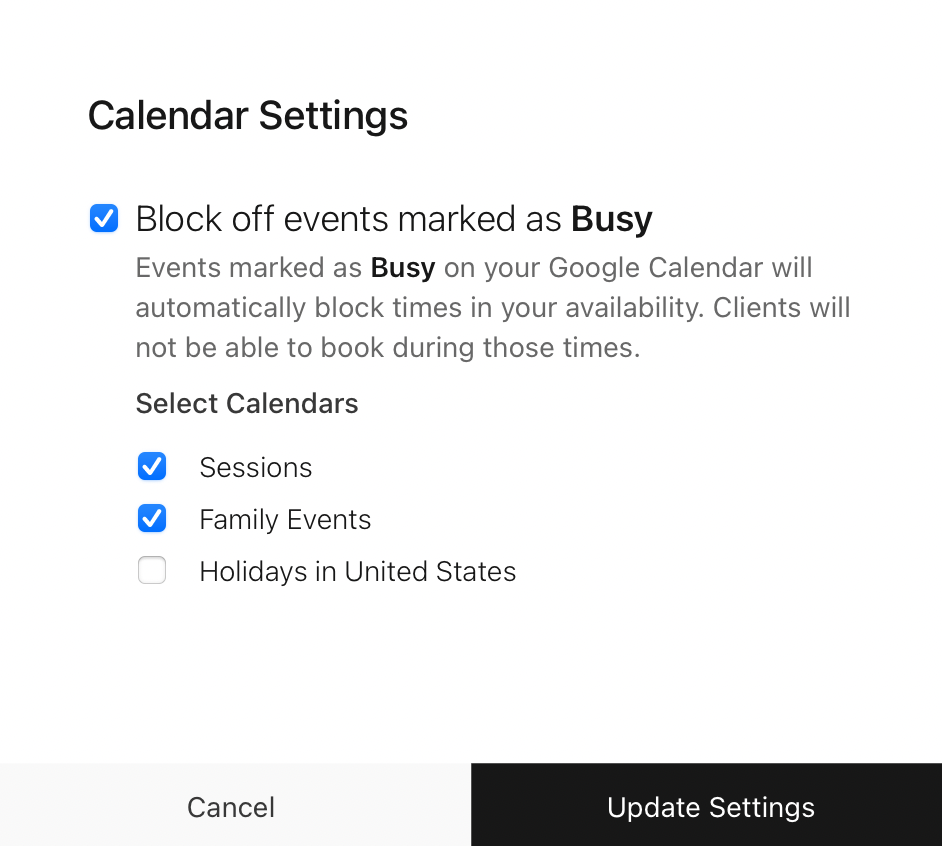 3. To change the Google Calendar connected to Session, you can disconnect and reconnect a new one.
Troubleshooting
Events aren't syncing between calendars
Events can take about 10 minutes to sync after connecting, depending on the number of events in each calendar. If it's been more than an hour, ensure you've connected to the correct Google Calendar.