When sharing your mini sessions, you also have the option to publish them on your Booking Site and Bio-Link page. Publishing your minis will allow you to show all current minis with a single link. Here's how to do that:
From your mini session, click the "Share" button on the top right of the page
On the Share window, toggle ON "Publish this session to your Bio Link and Booking Site"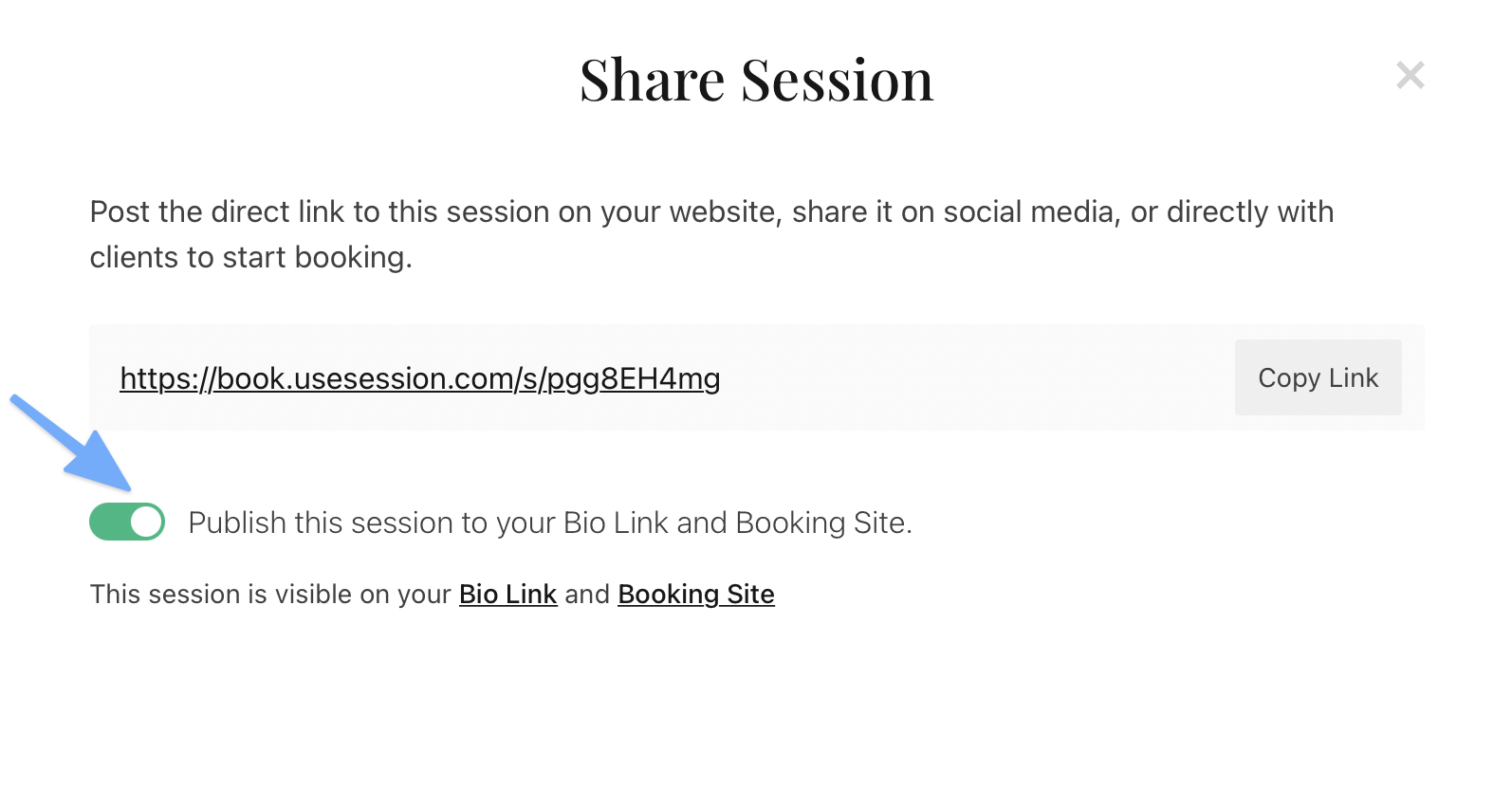 Once published, any upcoming mini along with your regular full sessions will display on the same link.