Your Booking Site is what your clients use to book full sessions, published minis, and submit inquiries online. You can customize your booking site to match your brand or website.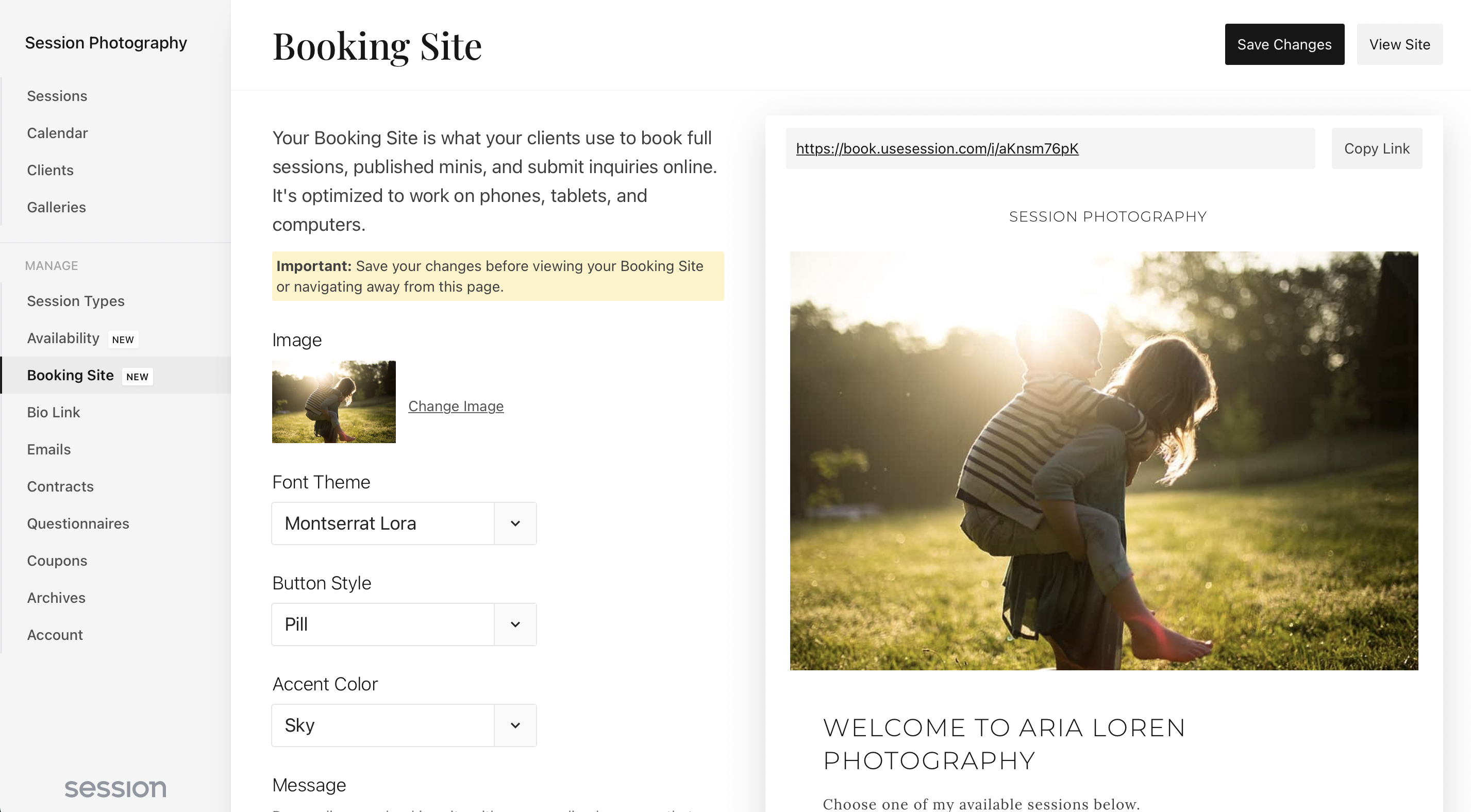 Personalize your Booking Site
Choose your look and let your brand shine. You can add an image to the top of your page, choose a font theme that best matches your brand or website, your button style, accent color, a message that tells your clients more about you and describes the type of photographer you are.
And finally, you can personalize the confirmation message your clients see after they book a session or submit an inquiry through your Booking Site.
Displaying Session Types on your Booking Site
Session Types that are not private will be available for your clients to choose from on your Booking Site by default, you do not have to do anything.
Displaying Mini Sessions on your Booking Site
For a mini session to display on your Booking site, you must first publish it; here is how to do that:
From your mini session, click the "Share" button on the top right of the page
On the Share window, toggle ON "Publish this session to your Bio Link and Booking Site"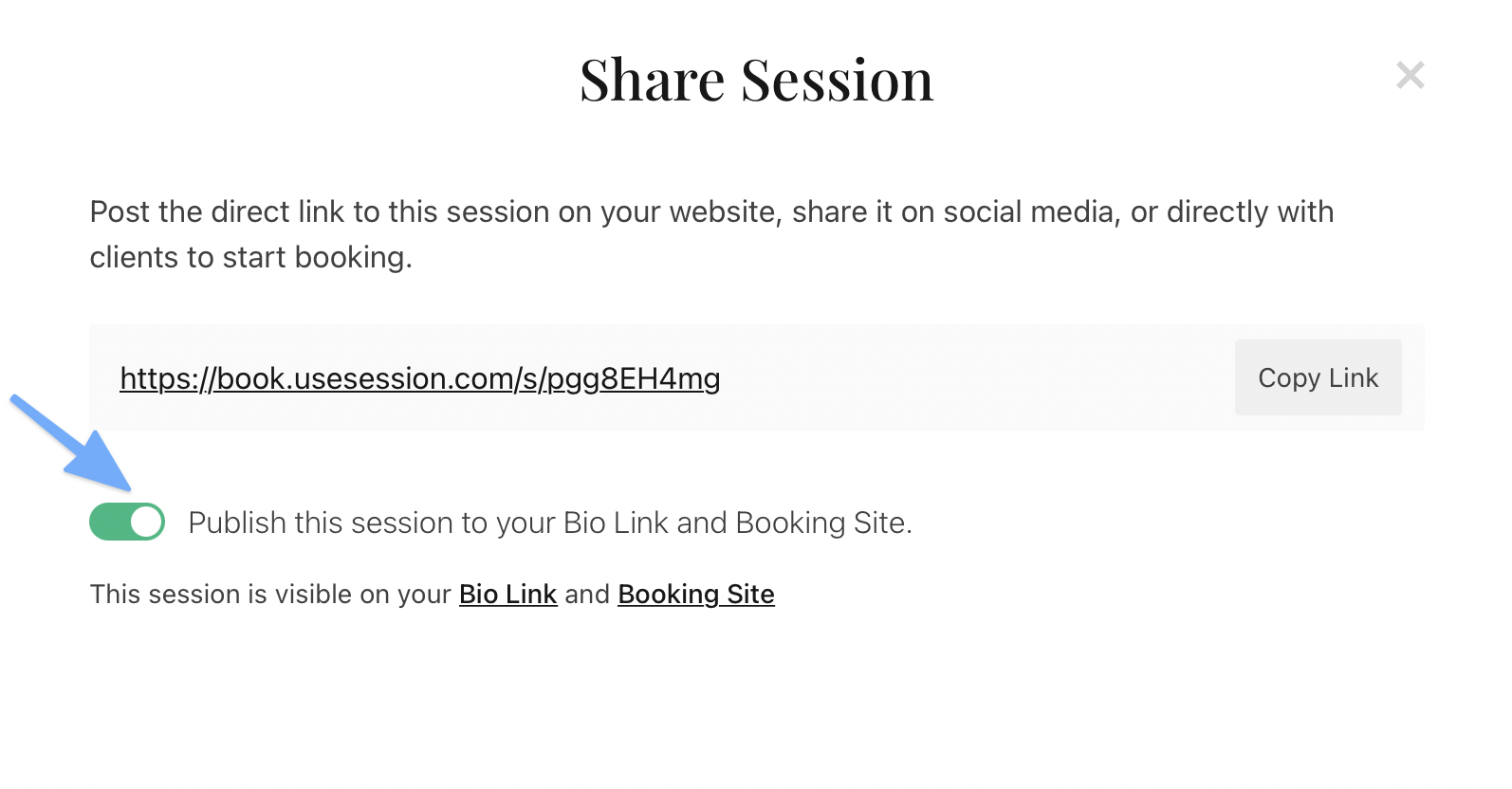 Once your mini session is published, it will be available for your clients on your Booking Site and Link Page.