You built, shared, and started booking your mini 🥳 Let's go over a few things that will help you better manage your mini session.
In this article we will cover the following:
An overview of the real-time session analytics
Managing booked spots
Moving clients to a new spot
Canceling a booking
Real-time session analytics

Every session view, booking, and payment is tracked and updated in real-time. Watch your bookings come to life!
Managing booked spots
Clicking on a booked spot, will open up the Booking Details for that particular booking/client: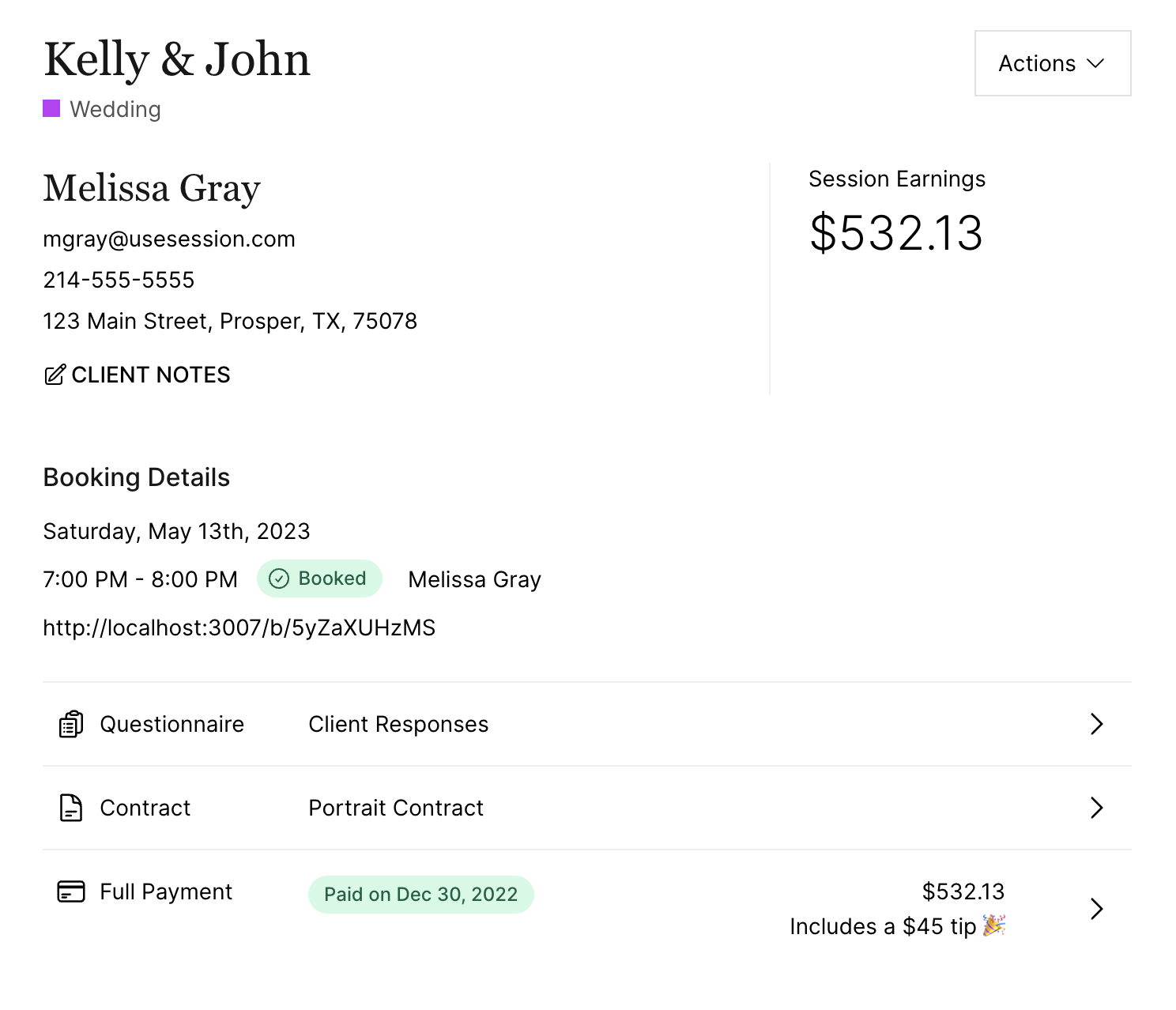 Client details

Time slot and direct link to the booking. This is handy if you need to resend the link to your client.

Payments, signed contract, and questionnaire

Actions: You can move clients to a different available spot or cancel their booking
Moving clients to a different spot
If you need to move a client to a different spot, simply choose the "Move Client" from the "Actions" dropdown. All available spots will be listed, choose a new spot and confirm the move. Your client will be notified of the change, but feel free to email them as well just to be sure they received their new time.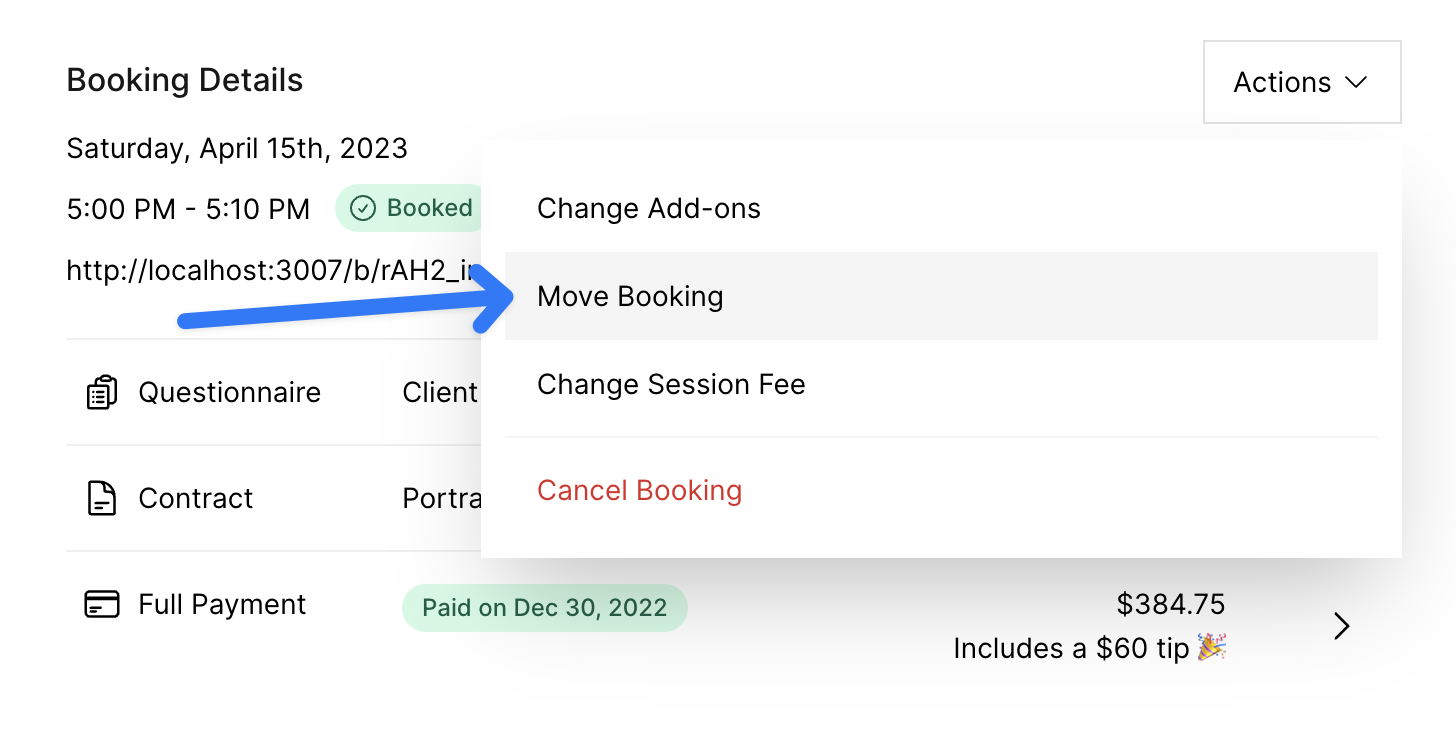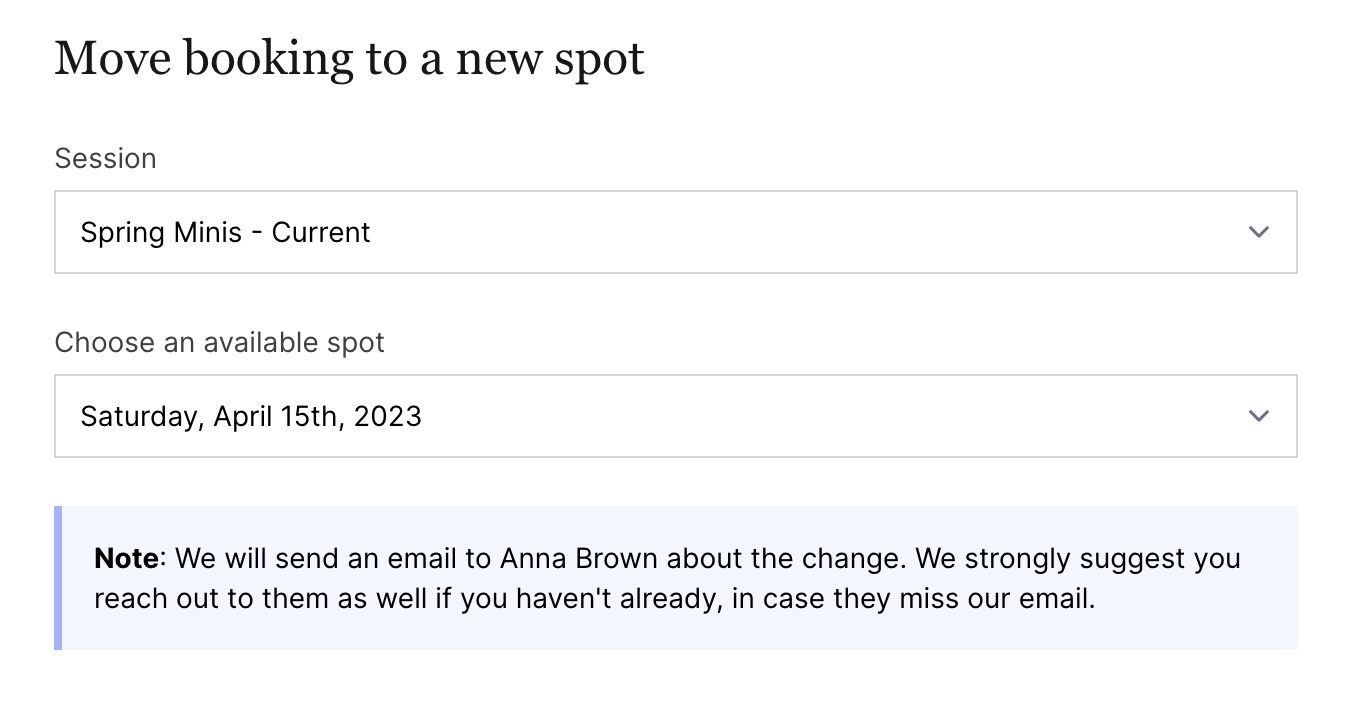 Canceling a booking
If you need to cancel a booking, simply choose "Cancel Booking" from the "Actions" dropdown. This action cannot be undone.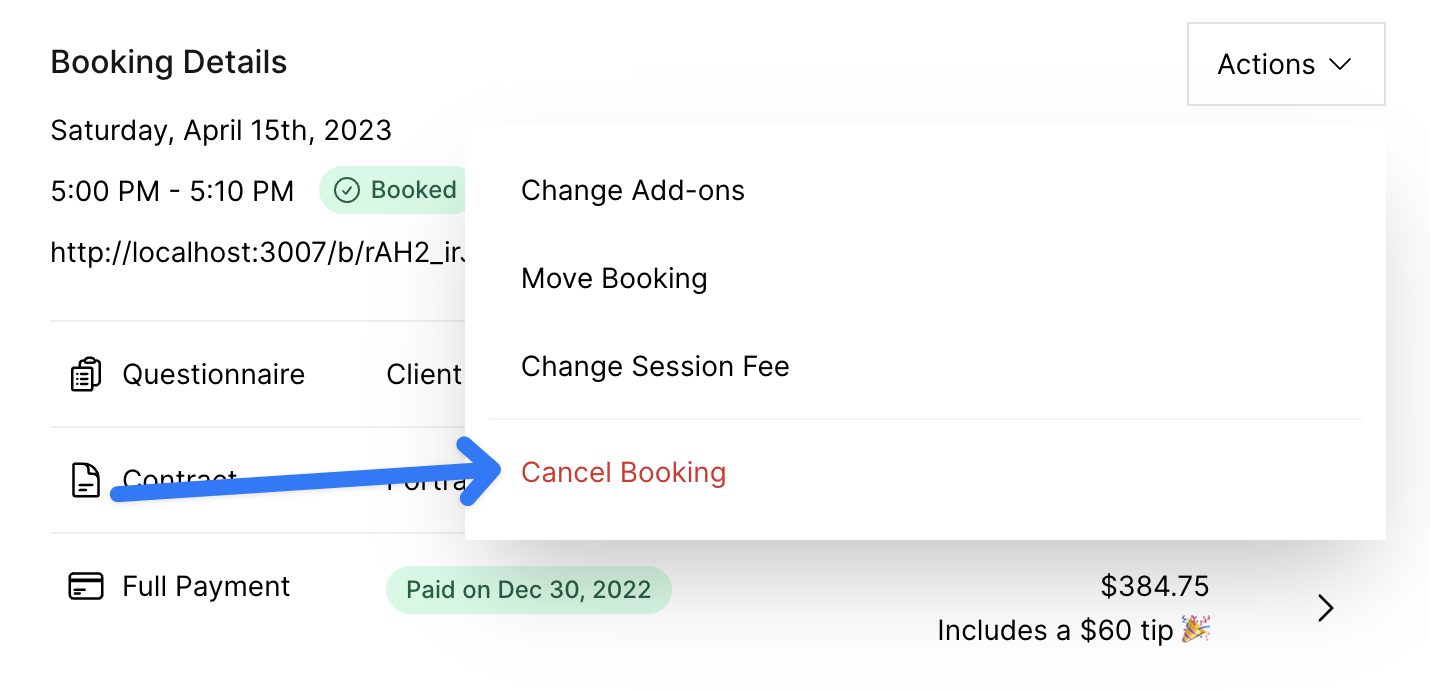 Refunds have to be issued through your connected payment provider (Square, Stripe, PayPal). Since all payments go directly to your account, you cannot refund clients within Session.