Session Types are the photography services you offer to your clients through your Booking Site, such as family, newborn, senior, wedding, etc. This is the first thing clients choose when booking or inquiring. You can also assign a Session Type when manually creating a full session for a specific client.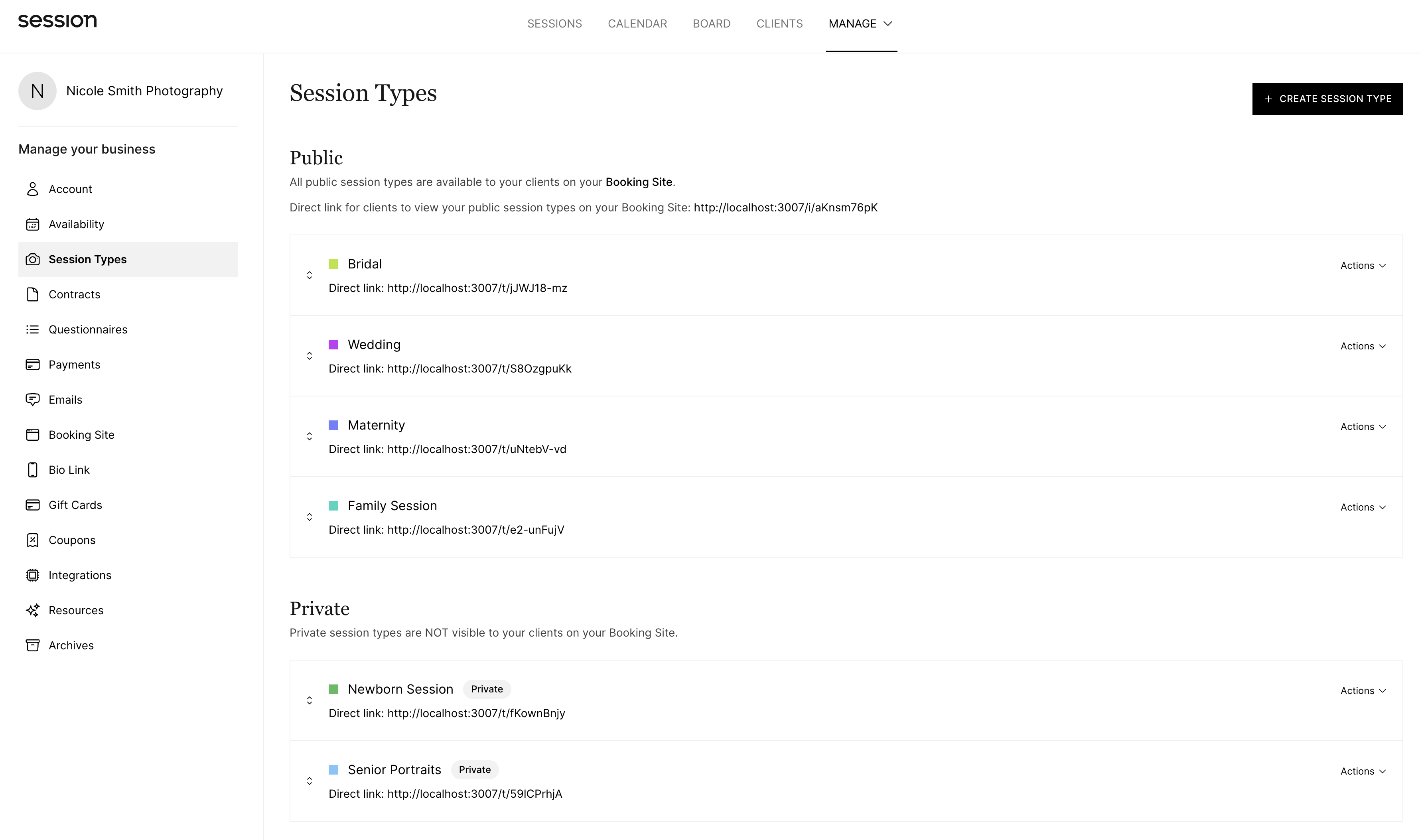 You can create public and private Session Types:
Public Session Types are available to your clients on your Booking Site.
Private Session Types

are NOT visible to your clients on your Booking Site and can only be assigned to full sessions you manually create for clients.
Creating a Session Type
Create your Session Type by clicking the "+ Create Session Type" button from your Session Types page to open the New Session Type window: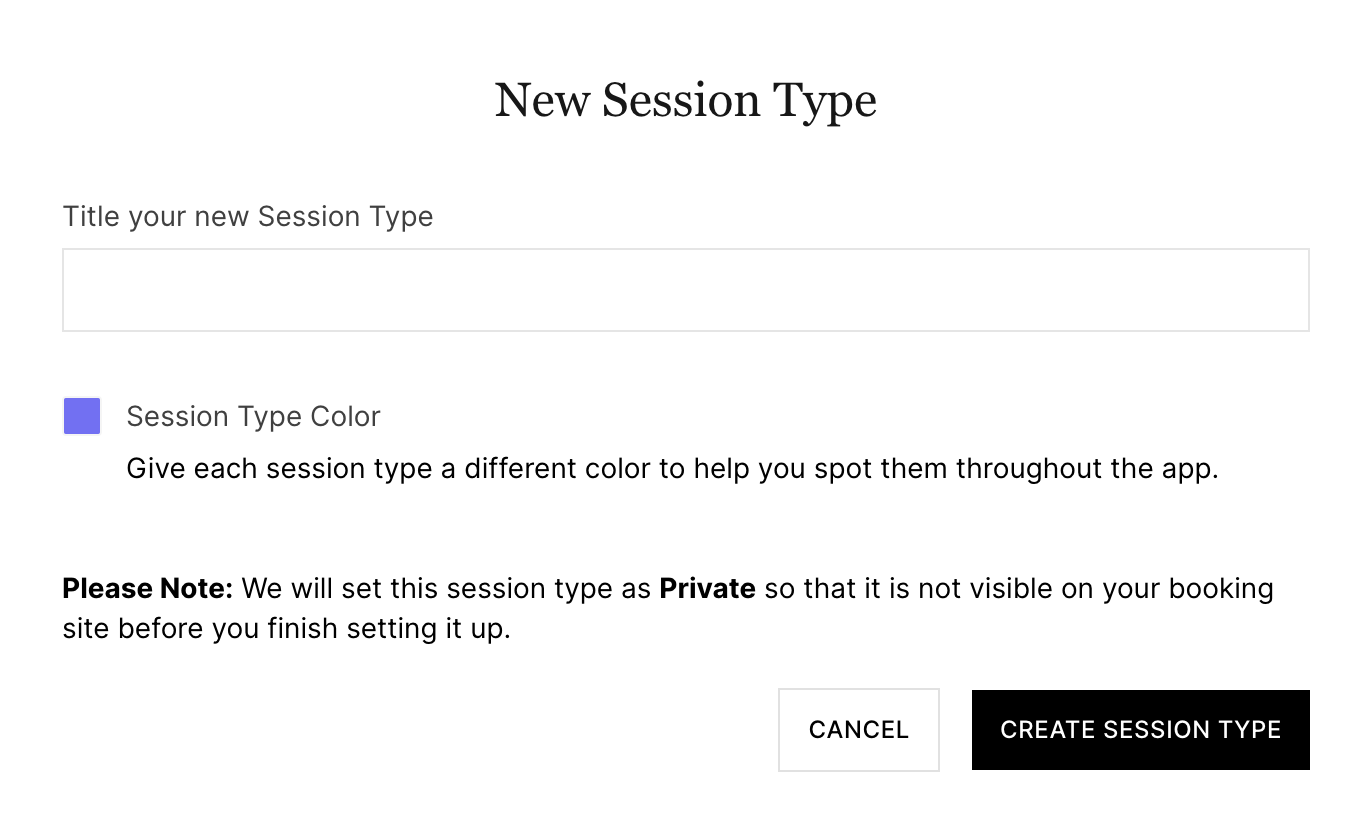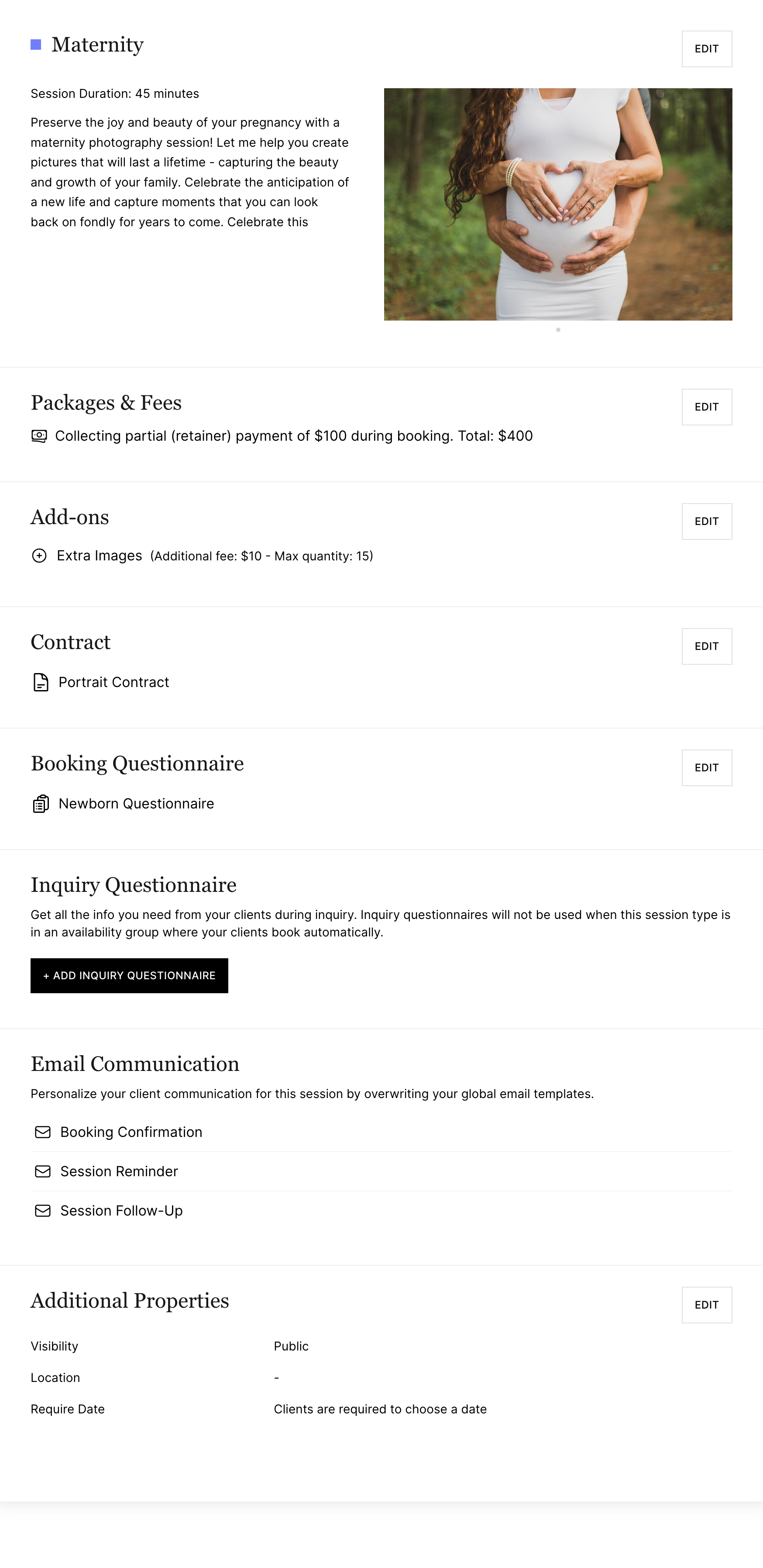 Once you create your new session type, edit the description, add images, create your packages and fees, Add-Ons, add a contract and questionnaire and edit your email communication for this session type.
Additional properties allow you to set the visibility for your session type (Public or Private), and set a location (only set a location if your session type happens at the same place every time, for example, a studio). You can also choose if you want to require your clients to choose a date when booking or inquiring.
IMPORTANT: Mini Sessions are one-time events and should not be created as a Session Type! Learn how to create a mini session.